Official Handover Ceremony on the School Health Textbook
Reporting day: 2023/ 4/ 11    (Year)(Month)(Day)
Reporter:Marie Ueno

"School Health Development Project for All Cambodian Children" has been conducted by Tokyo Gakugei University since 2020 with support from The Nippon Foundation.
In Cambodia, the school health subject has become mandatory at Phom Penh Teacher Education College(PTEC) and Battambang Teacher Education College(BTEC), particularly for college students in primary school courses and it is urgent to develop a school health textbook.
Therefore, Dr. Takashi Asakura and his team (staff in the Cambodia office, other stakeholders, PTEC and BTEC teachers, and Japanese professors) have been working so hard to develop the school health textbook.
This is the first comprehensive School Health textbook in Cambodia, comprising 318 pages in Khmer. The textbook has been officially approved by the Ministry of Education, Youth and Sport in Cambodia.
On 24 March 2023, the Official Handover Ceremony for the School Health Textbook was held. The project team from Tokyo Gakugei University handed over the School Health textbook to the Ministry of Education,Youth and Sport.
In April, the textbooks will be in the hands of students who will become primary school teachers.
We hope this textbook would be used in the school health classes in TEC and also be read as a technical book in Cambodia, where there are fewer books written in Khmer.
Certificates were presented to each of the 17 lecturers at PTEC and BTEC who are working as Cambodia's first School Health lecturers.
We also support training on School Health.
For more information about our project,
please visit our Facebook page: https://www.facebook.com/shcc.project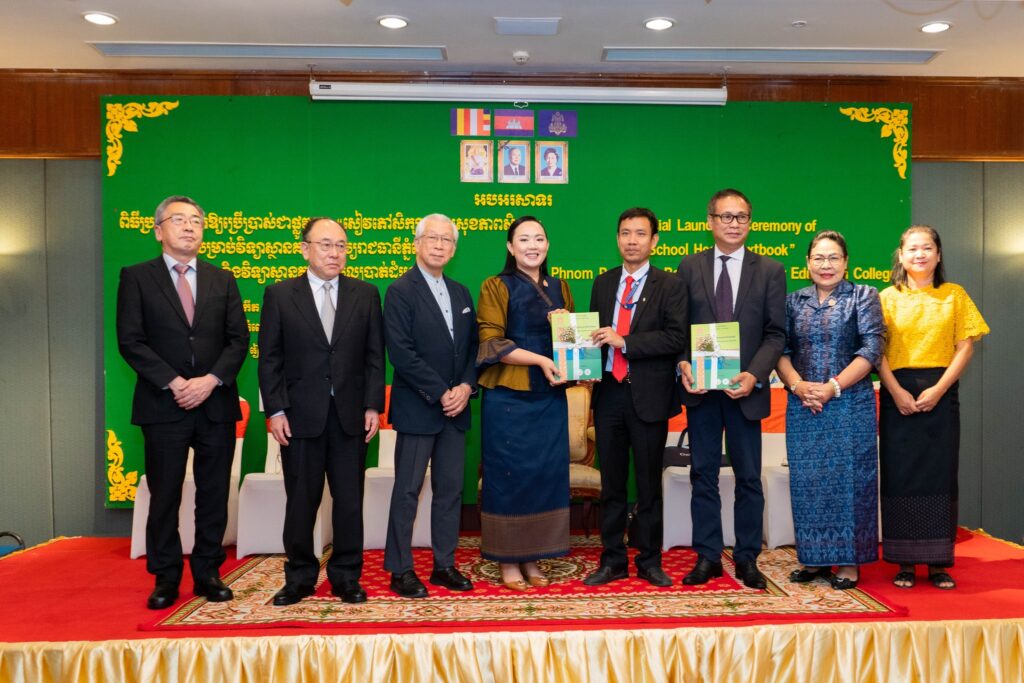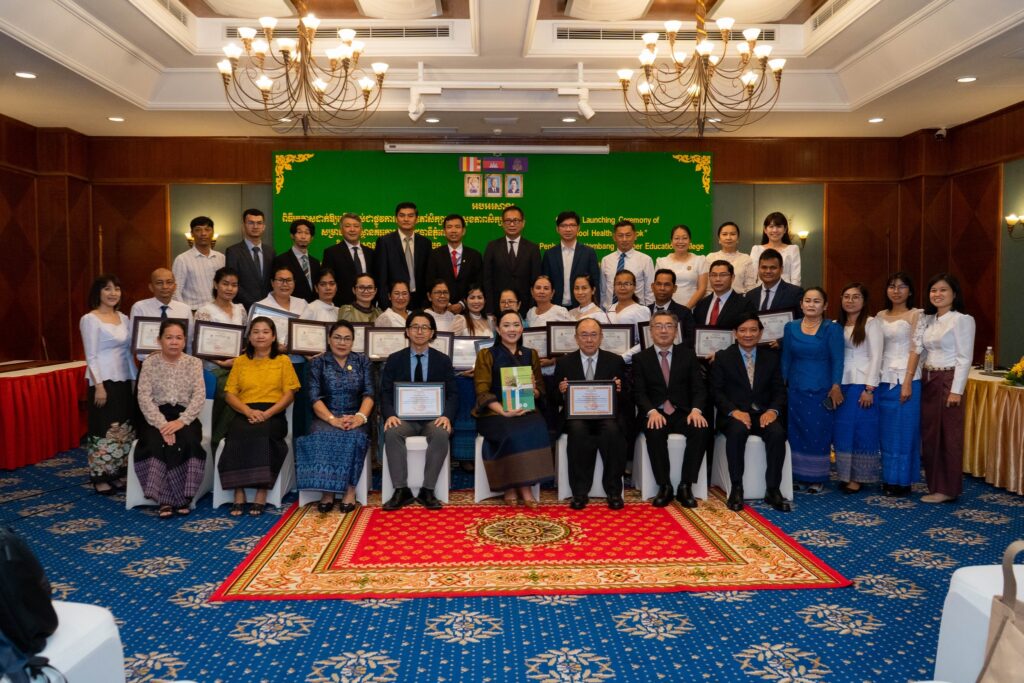 投稿者プロフィール