The round table meeting at a Health Education and Promotion Online Conference
Reporting day: 2022/ 7 / 31 / (Year)(Month)(Day)
Reporter: Marie Ueno
On July 23 and 24, a Health Education and Promotion conference was held.
The Japanese Consortium for Global School Health Research organized a round table meeting under the theme of "How to secure human resources and community collaboration for the practice of comprehensive health education targeting school-age children."
At the round table meeting, two JOCV veterans (Yuko Teshima and Marie Ueno) first presented specific details of the health education they had conducted in Indonesia and Ghana, and the challenges they faced in their activities. Based on the presentations, the participants discussed the issue of "What are the important points in securing human resources and cooperation with local communities when implementing health education for schoolchildren in and out of school?"
After the discussion, the following summary was given by experts in international school health (Dr. Jun Kobayashi and Dr. Sachi Tomokawa).
・It is also important to promote children's initiatives, such as the Child to Child approach.
・In order to create a healthy society, it is necessary to improve the media literacy of each individual and to foster a sense of normality in society as a whole.
・In order to start implementing health education, it would be good to find at least one key person who is willing to cooperate with us. From there, the health education activities can expand.
・In order to effectively promote health education, it is important to understand the local structure, human relations, social relations, and systems.
・It is important to find a human resource map and to understand the channels the local people have (Channels can be music or radio rather than text.)
・Finding points of contact are necessary. Find out what activities are already taking place locally. Explore what can be shared with your own activities.
Thank you to everyone who participated.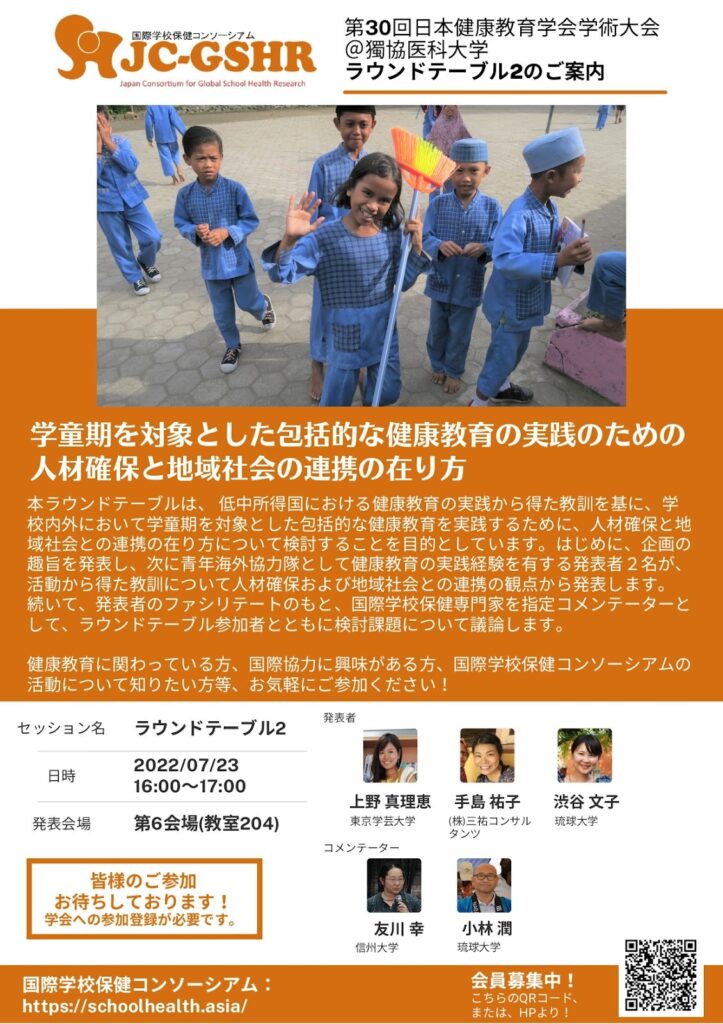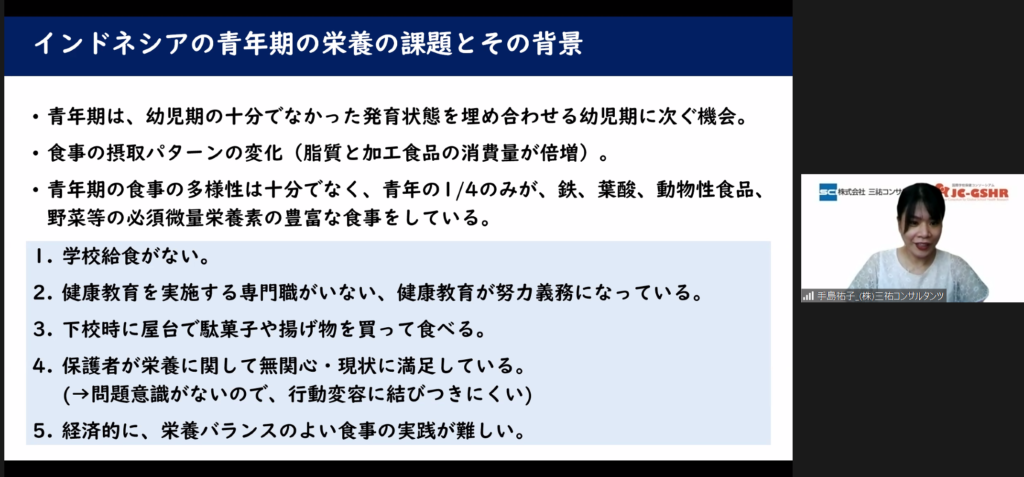 投稿者プロフィール