Seminar report on "Water, Sanitation and Hygiene"
Reporting day: 2020/3/3/
Reporter: Marie Ueno

Japanese Consortium Global School Health and Research (JC-GSHR) has been organizing an online seminar since last year. The aim of the online seminar is to provide the opportunity for members of JC-GSHR to learn various topics in Global School Health.

An online seminar on "Water, Sanitation and Hygiene" was held on the 2nd of March,2021. This seminar was delivered by Dr. Elli Sugita from Osaka university, Global UNESCO Chair in Global Health and Education.
The contents of the seminar were as follows,
-Fresh water – A limited resource
-3 major water problems
-Waterborne diseases
-The importance of WASH
-WASH strategies etc.

The online seminar is delivered in an interactive way with question-and-answer session allowing all participants to join and understand well about the topic.

If you're interested in joining our online seminar, please feel free to contact us.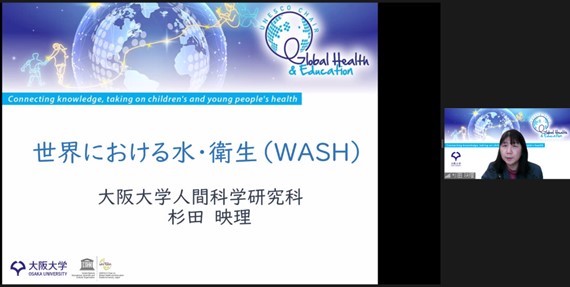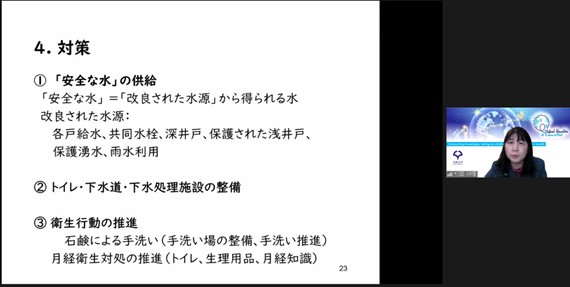 投稿者プロフィール